You will be fishing for rainbow trout on a clean, deluxe, fully equipped pontoon. Your guide and his first mate will take care of all the work while you relax and catch fish. We are flexible with start times when possible and offer both PRIVATE and OPEN charters. The boat will be loaded with all fishing gear, snacks, bottled water, juice and soft drinks are also included. Please book your fishing trip in advance so you will get the date and time you prefer. You will be trolling for rainbow trout while having fun fishing Big Bear Lake. Mike is your captain, his passion and ability to locate the rainbow trout is unmatched. We guarantee you will catch fish and priceless memories on one of the most beautiful lakes in Southern California. You may catch and release or we will clean your rainbow trout for you and pack them on ice! You will enjoy trolling slowly around beautiful Big Bear Lake and having fun fishing with friendly people. Trolling means we are locating the trout while moving slowly around the lake with multiple fishing lines out on our down riggers and lead core lines. This is the most productive way to catch rainbow trout on the lake.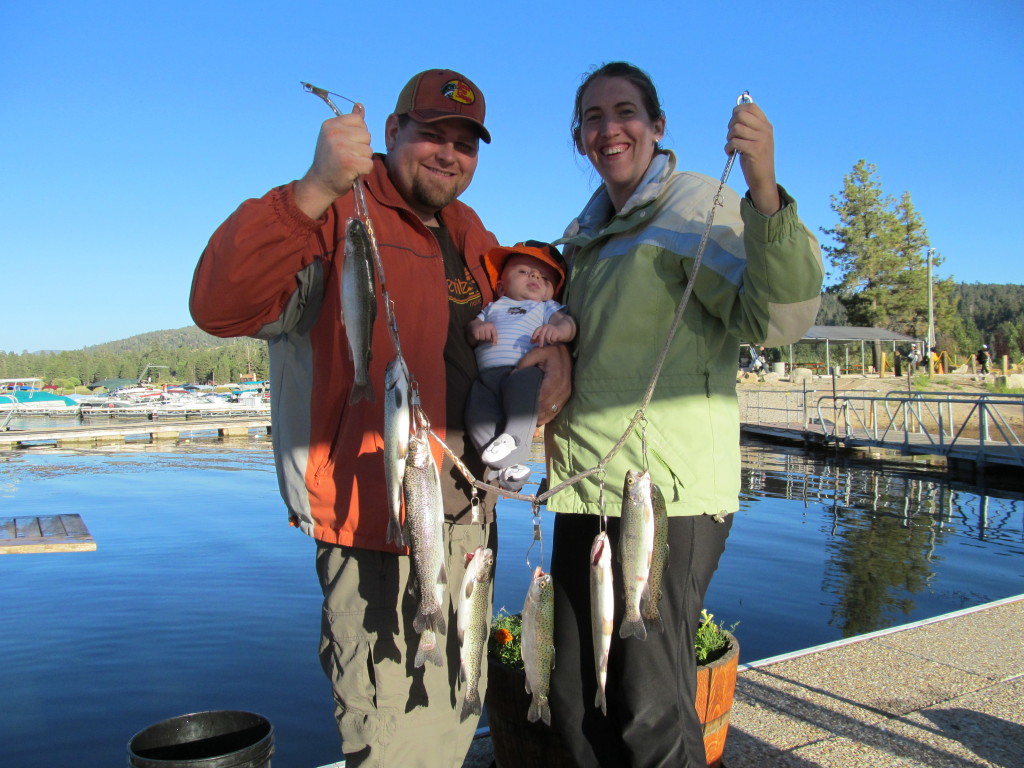 All ages from infants to seniors like touring the lake while fishing and catching rainbow trout on the Lucky Bear pontoon boat. It's the perfect way to create priceless memories, relax and have quality time catching rainbow trout. You may catch and release or we will clean your fresh fish for you and pack them on ice. Don't forget to mention If you are staying lakefront we will pick you up if you have a accessible dock.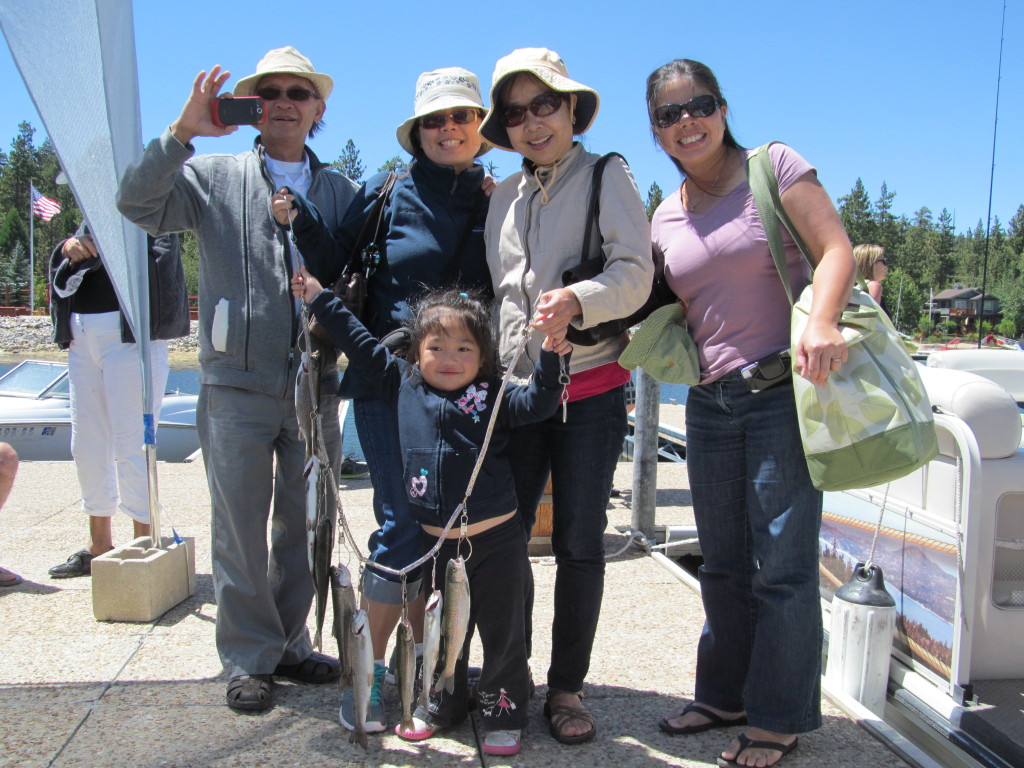 No hidden add-on fees or costs. Adults and children are charged the same rate whether fishing or not.
We provide all fishing equipment, soft drinks, bottled water and snacks.
We will clean your rainbow trout for you or catch and release.
Arrangements can be made for pick up at private docks.
PRIVATE CHARTER RATES
Half Day = 3 hours
– 1 to 2 persons $250
– 3 to 4 persons $275
– 5 to 8 persons $350
– 9 to 10 persons $400
Full Day = 5 hours
– 1 to 4 persons $500
– 5 to 8 persons $575
– 9 to 10 persons $650
* + $30 Big Bear Municipal Water District mandatory restocking fee.
---
HOURS
Half Day = 3 hour
Morning 7:00am -10:00am
Mid-Day 12:00pm -3:00pm
Afternoon 4:00pm -7:00pm
Full Day = 5 hours
Morning 7:00am-12:00pm
Afternoon 2:00pm-7:00pm