The Captain's Wheel
Captain Mike will steer and guide you to our favorite places around the lake!
 Lucky Lunker Contest Winners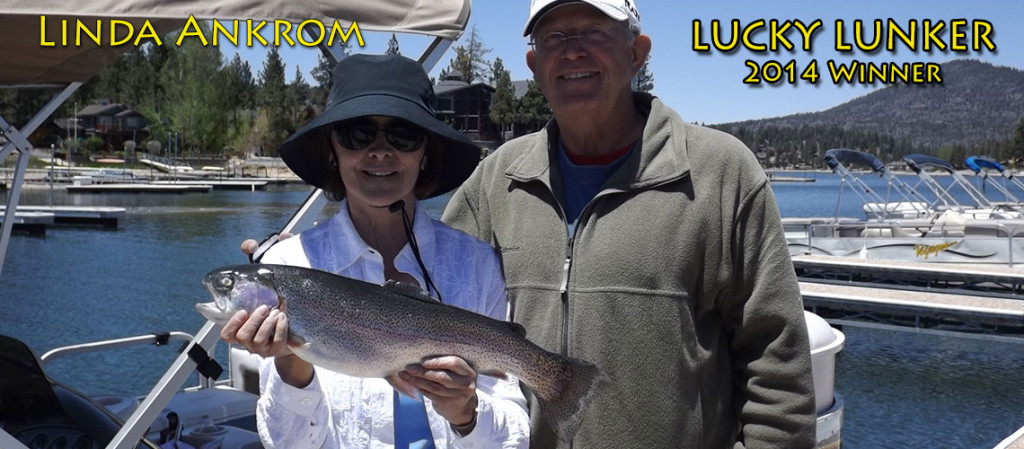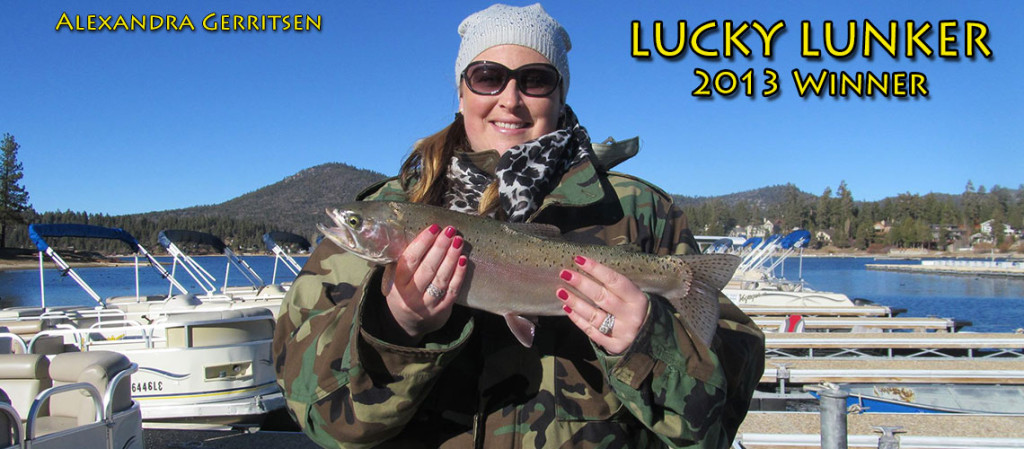 LUCKY LUNKER 2012 Winner
Bayard Johnson & Family, 7 lb 14 oz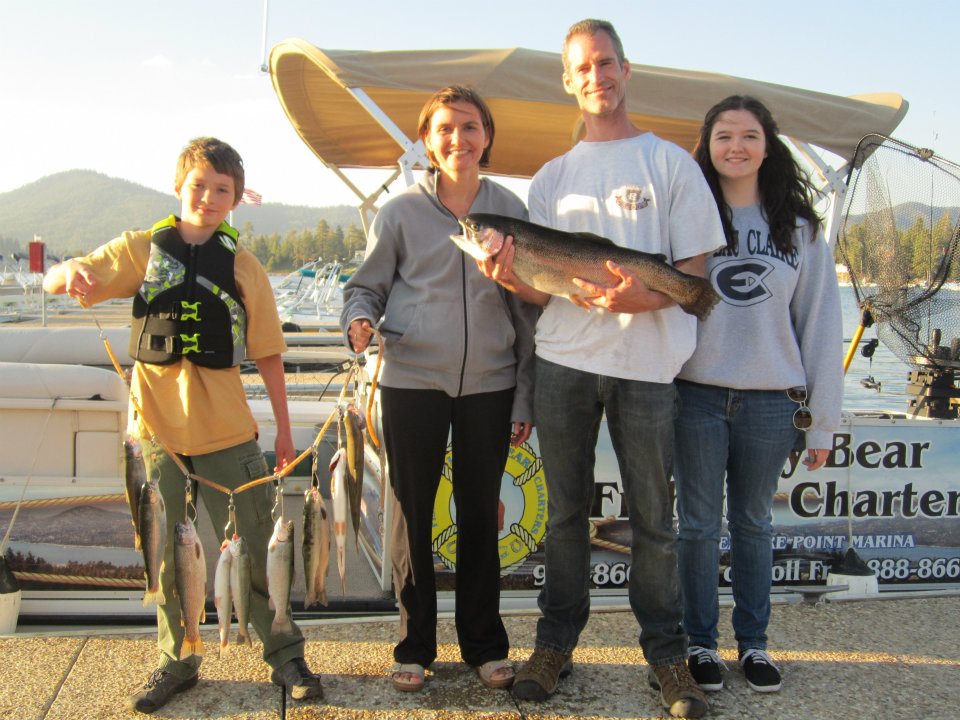 LUCKY LUNKER CONTEST
CATCH THE BIGGEST TROUT OF THE SEASON!
Prizes include:
$200.00 IN CASH
3 hour up to 4 people Private Fishing Charter
2 Night Cabin Rental for 4 people
Info / Rules
Lucky Lunker is a annual contest for the biggest rainbow trout caught while fishing on a Lucky Bear Fishing Charter on Big Bear Lake.  Winning rainbow trout determined by weight.  Participants may enter as many times as they charter there is no limit to amount of times someone may participate.  All people who are fishing on the charter are included in the contest.  Prize will be awarded to parents or guardian of any child that wins who is under 18.  The Lunkers will be posted on this web site page as the contest progresses.  Contest runs the entire season from May 1st -Dec 1st weather permitting.  All participants 16 or over in contest must have a valid california fishing license.  The winner also becomes part of our future promo and marketing if they wish. The winner will be on the brochure cover and main page of our web sites the following season!